Alternativa(s):
千剣の魔術師と呼ばれた剣士 천검의 마술사라 불린 검사
4.9

Alternativa(s):

千剣の魔術師と呼ばれた剣士 천검의 마술사라 불린 검사
Sinopsis
Sword Magic, where a sword is manipulated using magic to freely fly in the air, cutting down enemies. Ardis is a user of this new magic art that has never been seen before throughout the entirety of the history of magic. As a mercenary, he undertakes various requests in return for remuneration, including subjugations, escorts and investigations. On the way home from a survey request, he protects a pair of twin girls who survived their caravan being attacked by bandits, however in this world twins are considered "abominations". Along with the twins and a girl who accompanies him as a follower, he holds back his anger at the world which looks coldly at the twin girls due to the goddess' intervention. This is the story of such a swordsman called the countless swords sorcerer.
Gankutsuou (The count of monte cristo (anime))

Gankutsuou is my favorite anime, and it definitely deserves to be.
Even though it's not a well known one, gankutsuou is an adored anime which is basically the anime version of the count of monte cristo, but with spaceships and space pirates.

The story goes around a young lad called Albert, which is bored so he gets into trouble and the Count saves him and befriends him. After that, the bizzare adventure of the Count begins and he starts excellently manipulating people with the only goal of getting revenge.

It has 24 episodes and it is DEFINITELY WORTH TO WATCH. From the artstyle to the compelling story, from the characters to the thrilling events, all are original and facinating to watch.

So watch it. It may be a bit boring in the first episode, but believe me it gets much, much better.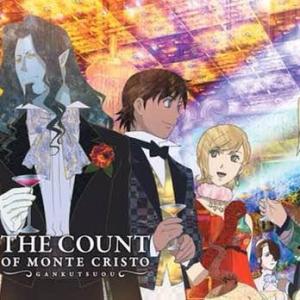 También te puede interesar