Alternativa(s):
All I Want Is... Who?!
4.3

Alternativa(s):

All I Want Is... Who?!
Sinopsis
¡La vida universitaria es como un campo minado! ¿Alguna vez has pensando en que desearías que la tierra se abriera y te tragara por completo? Bueno pues Miseol de seguro que si lo desea. La cagó a lo grande al arruinar el horario de clases de un chico guapo. Destrozada por la culpa, ella espera y reza por no tener que volverse a encontrar nunca más con ese chico, pero… ¡El destino es cruel y tiene otra idea en mente! ¡Otra comedia romántica de la creadora de "Secret Crush"!
Isekai Quartet is basically an isekai of people from isekai's who get transported into an isekai world where they go through a isekai school life
did I mention there's isekai yet?
So I thought this anime would be great
and yes it turned out to be so.
If you want to really get to juice sucked out of this anime then you got to watch the anime's that isekai is based off.
Oh yeah I forgot to mention the plot of this anime is that 4 different isekai anime's come together and go through a school life.
It's really amazing to see how the protagonists and side charracters interract with eachother.
AND ITS MORE AINZ SAMA CONTENT YEEEEEEEES
Yeah I love overlord so..this anime was great. Yeah

I slap on this one a 10/10 I watch the intro and ed everytime I watch it idk why but it's all so gret bc of dem all other anime stuff and stuff
Ye.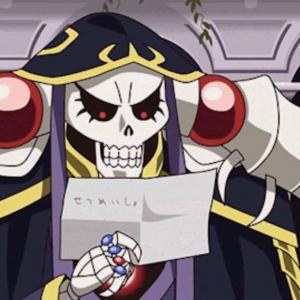 También te puede interesar